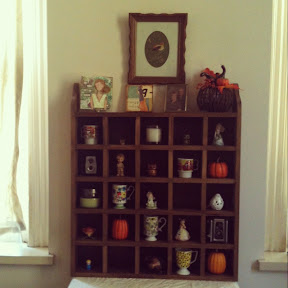 During my blog hopping this weekend someone had posted a slew of mantles decorated for fall. Which made me realize I didn't have a mantle but wanted one. So what's a girl to do?? She avoids folding laundry and rearranges her living room and kitchen to create a mantle of sorts.
This my friends is the lengths I will go to NOT fold the mountain that is clean laundry in our home. Guess I know what I have to do tonight....
What about you? Are you procrastinating??